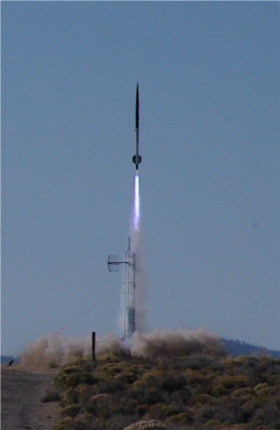 Who we are
PSAS is a student aerospace engineering project at Portland State University. We're building ultra-low-cost, open source rockets that feature perhaps the most sophisticated amateur rocket avionics systems out there today.
PSAS members work on airframes, avionics, communication equipment, motors, software, and more. We welcome participation from students and community members. We have a list of open projects that we'd like help with, if you're not sure how you can contribute.
PSAS meetings take place almost every Tuesday at 7pm at PSU; see our schedule for more information.
Donate to PSAS
We are an educational, not for profit group and we rely on support from our community to move forward. If you have the ability please consider donating something to our effort. Every little bit helps! All donations are tax deductible.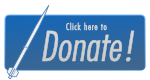 Learn more about donation and sponsorship.
Current Status
We successfully launched in mid-October with our new roll control system, and a spinning fin canister which gave that system full control of our rocket's roll. The roll control system kept the rocket very stable, and executed a planned series of snap-roll maneuvers during the ascent. For more information on this launch, including video, pictures, and sensor data, see our launch report page.
Our next launch is planned for July 31st 2011
We usually launch around noon. By July we plan to have either first prototypes of a full 6DoF control system, a necessary component to put nanosatellites in orbit or a completely new flight computer stack.
News
Announcements:
2011-05-31 - Next Launch: July 31, 2011
2011-04-30 - PSAS in the Oregonian
2011-02-15 - PSAS gets SolidWorks 2011
Latest meeting notes (add):
2011-06-10 - Restart v4 CPA work
2011-05-31 - Next Launch: July 31, 2011
2011-05-15 - Build of node5 prototyping boards
2011-05-03 - Firmware structure discussion
2011-05-03 - Picking a Launch Date
... and here's our news archive: History
More:
Affiliations and Sponsors
PSAS is the PSU student branch chapter of the IEEE's AESS:
A huge thank you to our Sponsors: