PSAS in the Oregonian
This Saturday Portland State Aerospace Society was featured in an article in the Oregonian. This was our first main stream bit of publicity in a while and we were able to share our success with the roll control from our last launch.
Here is a archive copy of the online version of the article: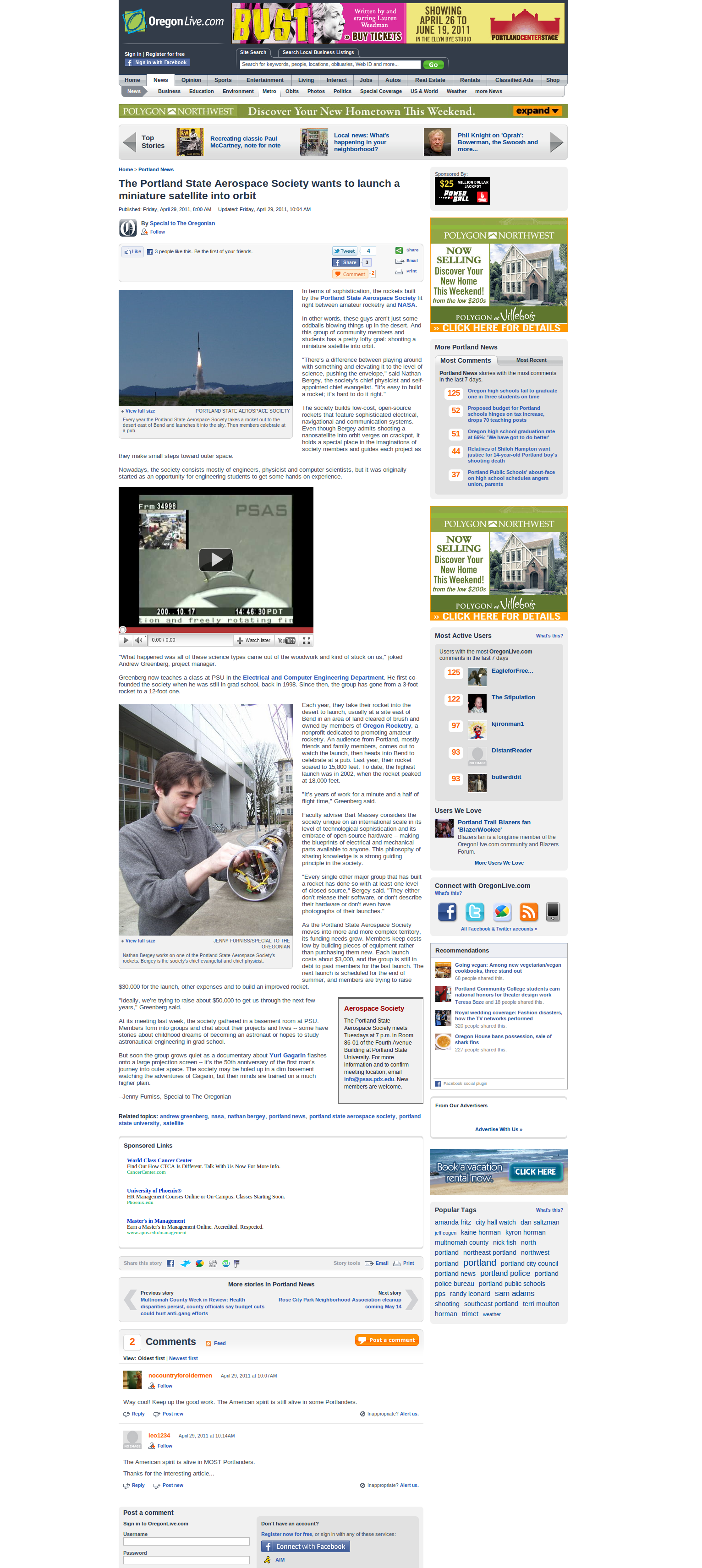 Many thanks to Jenny Furniss and the Oregonian for their interest and support!