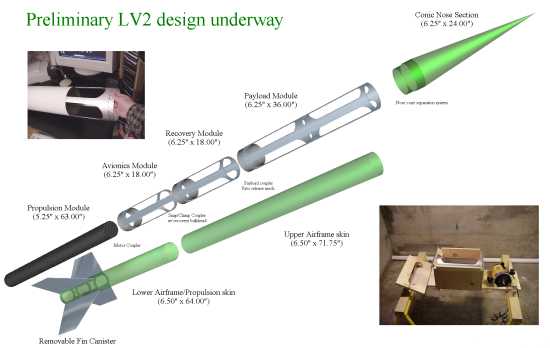 PSAS' Current Project
Launch Vehicle No. 2 (LV2) is our current project. The project's scope includes the complete launch system comprising the rocket, mobile ground systems support, and development systems. Its first flight (an airframe only test to 18,000ft) was September 20, 2002 in the Black Rock Desert of Nevada.
For more information on the work in progress, please see the PSAS teams' home pages.
Preliminary Vehicle Specifications (NOTE: Outdated as of 9/2002)
Airframe : Aluminum and glass fiber
Length : 161 inches
Weight : 110 lbs
Motor : 50,000 Ns solid propellant
Here are a few documents on our design thus far