Building out the GFE's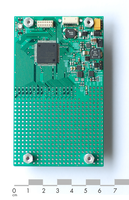 K, Tim, Cere, Nathan, Naga, Jeremy, Tim and Andrew spent a long day (1:00pm until 10:00pm) building up 7 out of the remaining 9 node5 "generic front end" boards. One board was already built up, one board was slightly damaged by some desoldering operations to remove HASL residue, and one we left for later/testing/hacking.
Finding the parts
We printed out pictures of the top and bottom of the board (bottom was mirrored) and then placed each component on the printouts, one per board. This allowed us to get all the components ready before we stenciled the boards.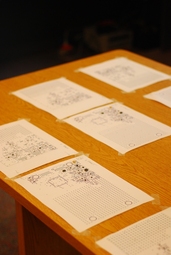 Dave CNC'd out two board + stencil holders which worked out just great, so we were able to quickly put solder cream on the boards, and begin placing parts.
Solder paste jig
Placing parts
In the oven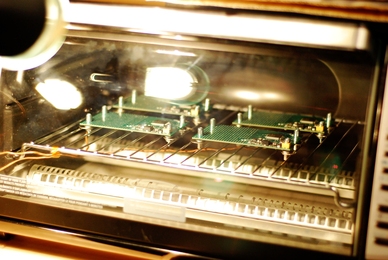 Results: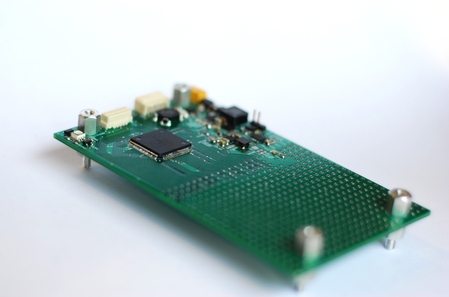 Everyone did really well, and the boards came out "OK, not great". We had some chips snap to different lands on the PCB and some shorts on the LPC... all of which are very fixable. Boards also need the MAX5209 we're missing, connectors, and "bring up", plus the clock sync hack. It'll probably be another week or two before we're there.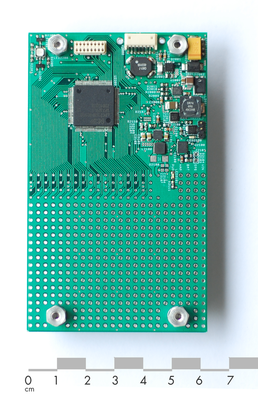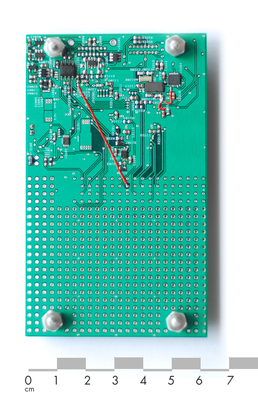 Notes:
Soldering Profile in toaster oven.
60 C (140 F) for 300s.
120 C (250 F) for 300s.
232 C (430 F) until when solder melts, then hold 10s.

Off, then open door a crack and let cool until at least 50 C (110 F).