Frank crafted an amazingly slick Estes-scale model of our previous LV2 rocket. It even has fin decals and the three patch antennas to scale!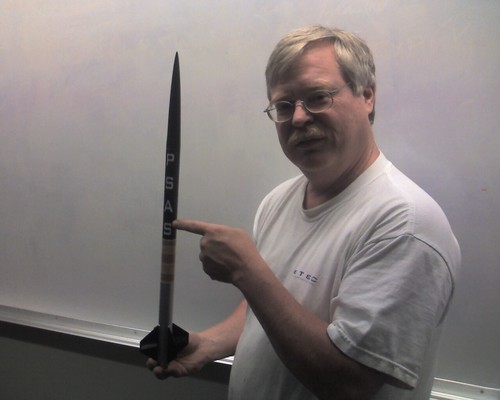 Maria started signing folks up for manning a PSAS booth at this year's OSCON. We need folks Wednesday July 23 from 10 am to 4:30 pm, and Thursday July 24 from 10 am to 5 pm.
Airframe
Tim sent a picture of his three most successful aeroshells, all of which he managed to extract from the forms. Although none were perfect, we now can cut enough sections out of those three to make a complete aeroshell. Tim has now switched gears to work on the parachute.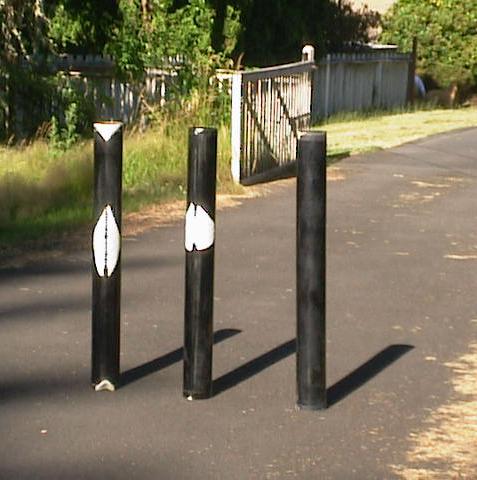 Dan has formed half of a nosecone.
Avionics
Frank brought his prototype BOB4 video overlay board.
Andrew and Maria blocked out more avionics designs, and discussed mechanical mounting on the circuit board and within the airframe. Andrew and Maria made a start on the parts list.
Software
Jamey and Josh turned on the git daemon on the new server, upgraded ikiwiki to 2.50 on the new server.
Fletcher is planning to make a 3D rocket animator (in Java) based on the output from our latest flight computer simulator.