Software Team Meeting October 27th, 2004
Bart, Keithp, Jamey, Ian, Peter, Josh, Boyd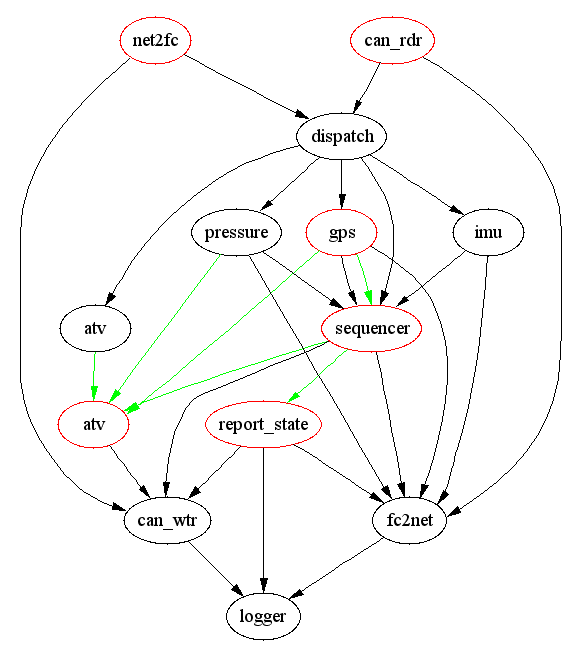 Current flight computer software architecture
Proposed Changes:
CAN driver

Message buffer 15 gets used to receive all CAN messages except IMU accel and gyro messages. It's double buffered. (CAN0)
Message buffer 0 is writing (CAN0).
Message buffer n receives IMU accel (CAN1).
Message buffer n receives IMU gyro (CAN2).

CAN inputs

can_rdr now sucks all messages ecept IMU messages and sends them to dispatcher
dispatcher should be smarter so it doesn't spam everyone with all incoming messages
the IMU reader thread processes IMU messages (as in filters) and posts them (filtered) to the blackboard.

Logger

All writes to the logger go through a giant ring buffer which is write locked (using allocate, write and read pointers).
Logger now writes to FC2NET when an object in the giant ring buffer has a flag saying it's outbound to the net.

Sequencer

Now runs at a constant rate and reads/writes to the blackboard.