Nonprofit Status
The Portland State Aerospace Society is a 501(c)(3) nonprofit group operating under the PSU Foundation. Thus, all donations to us are tax deductible.
We sincerely appreciate donations, from small monetary grants to in-kind donation of rocket or logistical equipment. Our needs are diverse and many, from purchasing rocket fuel to equipment trailers to integrated circuits and PCB manufacturing; please contact us to discuss our current needs list.
How to donate
You can donate online right now!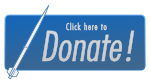 Or, if preferred, checks should be made out to the "PSU Foundation" with reference to our PSU Foundation account, 2803262. Mail the donation to:
PSU Foundation  
PO Box 243  
Portland, OR 97207-0243  

PSAS Sponsorships
We have several sponsorship opportunities for corporations or individuals wishing to help us with our work. The sponsorship levels are rough, please contact us if you're interested or have any questions.
$1,000.00 and up
Small logo on fins.
Links from the sponsorship pages.
$5,000.00 & up
Logo on fins.
Prominent position in website.
$10,000.00 & up
Logo on the rocket body and fins.
Prominent position in website.
Inclusion in media coverage (press releases, interviews, etc).